Loeser grinding machines
For 80 years we have been the innovation leader in the field of grinding machines with individual solutions for our international customers in the field of surface improvement.
Loeser is one of the largest and most competent suppliers for the complete range of belt grinding technology in Germany. Whenever it comes to improving surfaces – Löser is your powerful partner for solving your grinding problems.
In addition to our own grinding machines, we carry the complete Dynabrade program and always have hundreds of machines and their spare parts in stock.
Outstanding products, highly qualified employees and the company founder's commitment to "only produce what others can't offer better" make us what we are.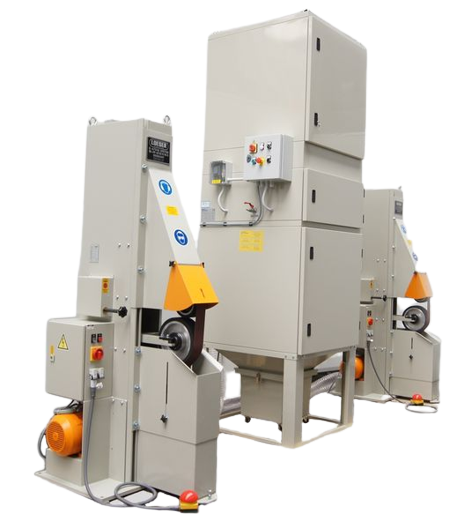 Our partners